Русская Торговая Организация, LLC,

RU
Alexandria, EG
Russian state grain company Russian Trade Organization offers the russian milling wheat 3 class on terms CIF port Alexandria, Egypt by the following characteristics: mass fraction of protein -
Prais, LLC,

UA
Alexandria, EG
Wheat flour, a new crop. All varieties are available. Basis FOB Odessa. Export.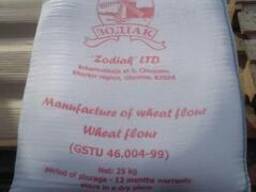 Зодиак, LLC,

UA
Alexandria, EG
Мукомольный комплекс продаёт муку высшего и первого сорта и предлагаем вам взаимовыгодное сотрудничество по поставке муки пшеничной на экспорт. возможность отгрузки 5000 тон в месяц! мы производим и
Within the radius of 190 km from Alexandria
Золотой барс, LLC,

BY

,

181 km
Cairo, EG
We sell wheat for human consumption. Options: Origin – Kazakhstan, India Gluten - from 23% Protein - from 12.5% Humidity - up to 14% Minimum lot of 12 500 tons. Terms of delivery: FCA, FOB,
Fenil, LLC,

IL

,

181 km
Cairo, EG
We offer shipment Russian healthy wheat flour with very competitive price
Rom Declar Proiect, SRL,

MD

,

181 km
Cairo, EG
We can offer good quality wheat (origin Republic of Moldova): protein content: 12,2. We have about 3000 MT. For faster communication: Email: Phone \ Viber \ Telegram \ WhatsApp:
Flour produced from soft wheat, is highly nutritious, rich in protein, vitamins and easy to digest. Our modern production enables to produce high quality products, extra, first and second
Кловер Груп, LLC,

UA

,

181 km
Cairo, EG
We sell cereal crops: wheat, corn, barley, millet, wheat, soybeans (soy), sunflower. There is also flour, oil, and other agricultural products. Large quantities. We will provide more detailed
Wheat bran is made up of unsorted and shell flour wheat grains. Range of these products is represented feed bran and bran for food industry. Bran can be pelletized and granular. Packaged in bulk,
This cereal crop is the basis of the ration for most of the world's population. We can supply the food soft milling wheat grades six classes: 1 - 2 class refers to the group A, 4 - Grade 5 - Group B,
New ads
Брикет типа : - Ruf, Каир.
Бобы: фасоль белая в мешках 25 и 50 кг., Гиза.
Оборудование для производства кабеля ВВГ, провода ПВС и проч, Каир.
$53,000 /Комплект (компл)
Нефтяной кокс (petroleum coke), Каир.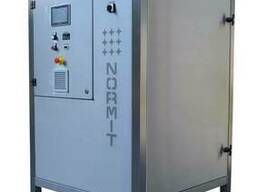 Tempering machine for chocolate, Александрия.
×
×
×