Драгун А.В., SP,

BY
Alexandria, EG
The Belarusian production company produces and sells to the European market sawn timber of export quality. The company is working on a modern disk hardware. The monthly volume of products 1000-1300
$
125
/cu m FCA
$
120
-
125
/cu m wholesale
Вестерн Вуд Воркс, LLC,

UA
Alexandria, EG
We ready to produce and supply pine sawn timber from Ukraine. AD, KD available. Sizes on request. Interesting in a long partnership. Details by whatsapp or viber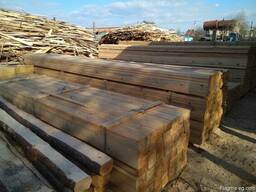 $
120
-
140
/cu m wholesale
FCA
Solexdrev, SP,

BY
Alexandria, EG
We make joiner's products from a pine and alder. export to Egypt. We are a producer of timber. Sell export lumber (pine, spruce) of natural humidity and chamber drying (KD). We will be glad to
Ekotrade, LLC,

UA
Alexandria, EG
Изготовим пиломатериалы по вашей спецификации, порода дуб 1-2-3 сорт, со всеми документами и сертификаты. Условия предоплата за кругляк по договору, или ваш кругляк дуба. Есть сушка. Производство
Within the radius of 190 km from Alexandria
ЛамберРус, LLC,

RU

,

181 km
Cairo, EG
We are a Russian manufacturer of sawn timber (lumber), and are looking for partners for long-term cooperation. We produce timber from Pine, Spruce, Fir, Larch, Oak, Birch. We can produce sawn timber
€
330
-
850
/cu m wholesale
FCA
Еко-брус, PE,

UA

,

181 km
Cairo, EG
Our company is a producer of oak lumber/timber/board. We are a sawmill company and now We are looking for new buyers and partners. We sell oak lumber/timber/board of mixed (1,2,3) and Rustic quality
Казахстанская Промышленная..., LLP,

KZ

,

181 km
Cairo, EG
Sell timber from the producer wholesale. We offer for sale coniferous and deciduous timber. We carry out drying of timber to transport humidity. Sales to the domestic market and for export.
Вестерн Вуд Воркс, LLC,

UA

,

181 km
Cairo, EG
Pine timber from Ukraine. EXW, FCA, CIF, CFR. Cheap dead pine lumbers. Contact for details:
$
180
-
250
/cu m wholesale
EXW
Milana Wood, LLC,

RU

,

181 km
Cairo, EG
The company supplies edged boards of all sizes. Pine, larch. Large volumes, the help in registration. Work for export. Prices are negotiated. Each order is different.
ЛамберРус, LLC,

RU

,

181 km
Cairo, EG
We accept orders for the manufacture of lumber. No cracks. A small amount of knots. The corners of the boards without rounding. The company has several production bases in the territory of the
New ads
Брикет типа : - Ruf, Cairo.
Бобы: фасоль белая в мешках 25 и 50 кг., Giza.
Оборудование для производства кабеля ВВГ, провода ПВС и проч, Cairo.
$53,000 /Комплект (компл)
Нефтяной кокс (petroleum coke), Cairo.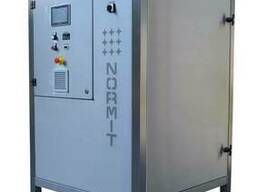 Tempering machine for chocolate, Alexandria.
×
×
×